Simple Solutions For Your Warehousing Challenge!
Simple Solutions For Your Warehousing Challenge!
Efficient, cost-effective supply chain management requires some type of warehousing. It could be records storage, finished product, raw materials, bulk goods, or any combination. Partnering with an experienced 3PL who offers an array of warehousing options and takes time to understand your unique needs can have a big impact on your profitability.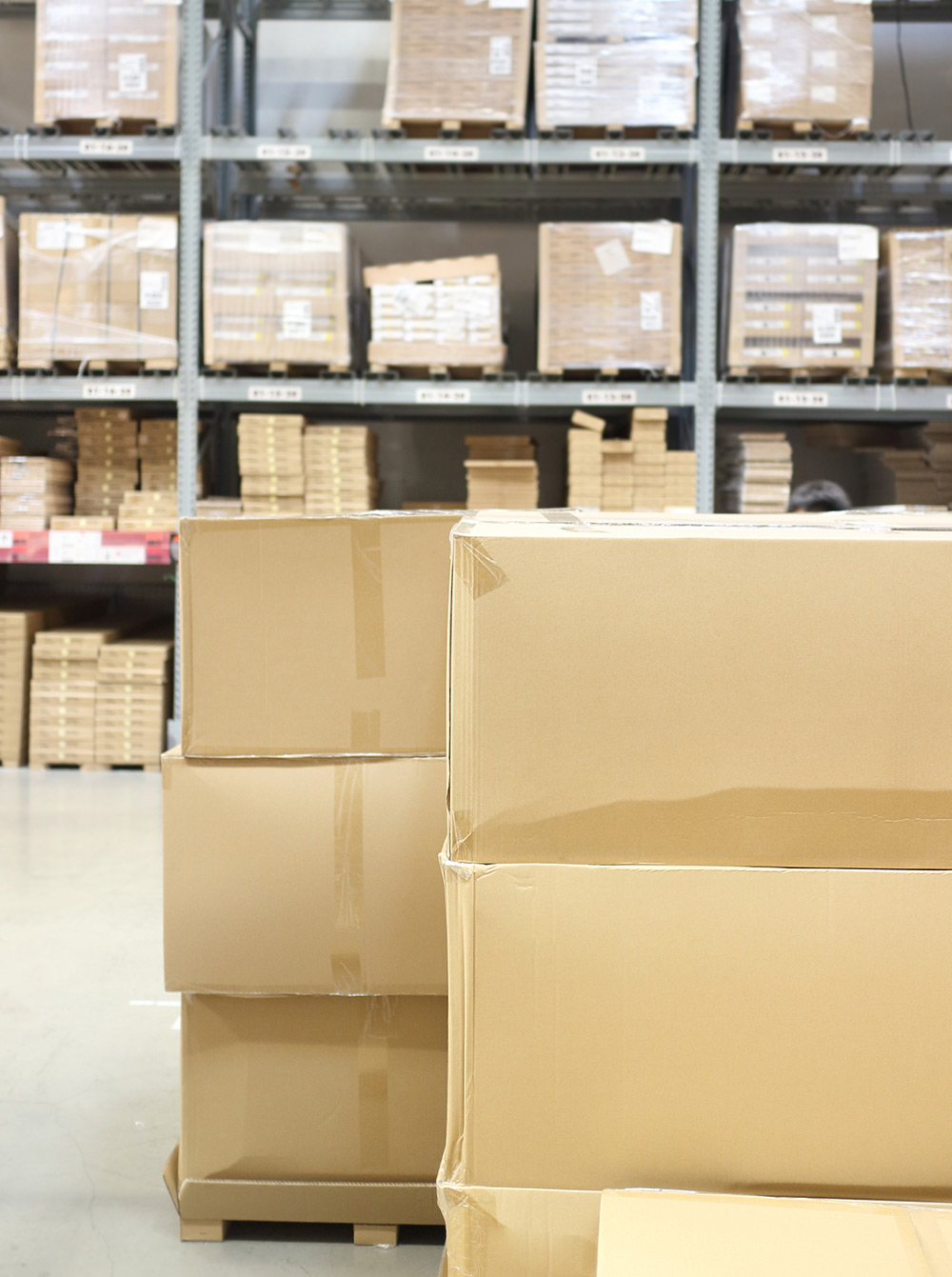 A private warehouse is owned and operated by the company that stores goods there. It can be a great solution for a business that needs inventory all at one location, must retain complete control over the design and usage of the facility, and has the expertise to handle full jurisdiction over the entire supply chain process. There can be tax benefits from depreciation on buildings and equipment, but owning and operating the site is also a huge responsibility.
Challenge is a professionally-managed storage facility that economically spreads operational costs over multiple clients. You pay only for the space you need, when you need it, with short- and long-term contract options. This is ideal for a business with fluctuating inventory levels, seasonal peaks, emergencies, new business entities, or multiple distribution points. We eliminate your staffing, management, safety, and regulation worries, while our flexible warehouse management software merges seamlessly with your systems.
This is public warehousing with a personalized angle. Your inventory is not stored in the same building or area as that of other clients. You have control over how your space is used, and ultimate jurisdiction over each phase of the supply chain. Challenge provides specialized staff and processes customized to your needs. Our experienced management team handles operational oversight and spreads infrastructure costs over many clients.
Challenge brings you the best of all worlds with warehousing options tailored to your storage needs. Whether you choose general public warehousing or dedicated, we will design a program to fit your budget, handle your packing needs effectively, and integrate reliable transportation.
Challenge is a professional 3PL provider. We study your supply chain from beginning to end, working with you to create an extremely flexible solution with public and dedicated warehousing options. You can count on our assistance in managing your inventory flow for maximum efficiency and minimized cost.
Challenge is located at Port Everglades, next to the Fort Lauderdale/Hollywood International Airport, and within a quarter mile of the junction of I-95 and I-595 interstate highways. The Port of Miami and the Miami International Airport are less than 30 miles – a 45 minutes drive from our main facility. The Port of Palm Beach and the Palm Beach Airport are 45 miles (about 60 minutes) away.