We Welcome The Challenge of Serving Our Government
International shipping can be a Challenge. But you don't have to go it alone – let Challenge Warehousing handle the details while you focus on your customers.
When shipments of goods arrive at a United States port, they are subject to duties, federal excise tax, and quota charges for re-exports. These charges must be paid before the importer may take possession. When General Order (G.O.) goods are not claimed within 15 days of entry into the country, they are entrusted to an approved and bonded warehouse. There are more than 300 ports of entry controlled by the U. S. Customs Bureau. Of the thousands of public warehouse facilities in America, only a small percentage is approved to support this need.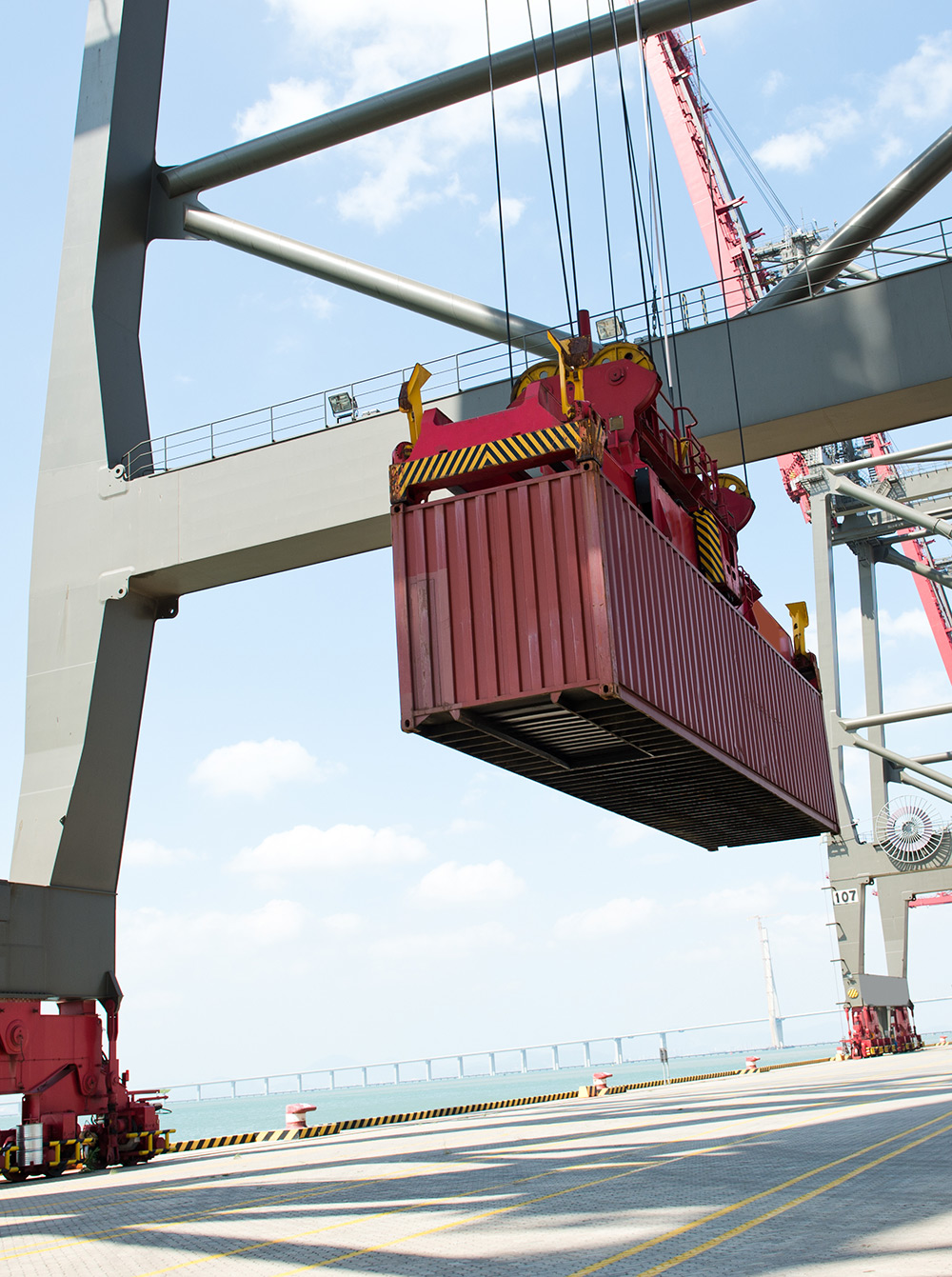 Challenge Warehousing is proud to serve our government as a United States Customs Bonded Warehouse. What does that accreditation mean? It means that Challenge has satisfied the rigorous requirements of Title 19, United States Code (U.S.C.), section 1555 for a secured area (public bonded warehouse), where goods are held for payment of duties and other charges owed. Those standards include insurance inspections to verify fire safety and security measures of the premises, background checks of all key employees, and many other factors.
We carefully ensure that the G.O. goods entrusted to us are not co-mingled with unbonded merchandise or domestic shipments. We maintain full accountability with strict inventory controls and record-keeping systems, verified through regular audits. In this role, Challenge assumes liability for safe and reasonable storage of the goods until they are claimed (which may be up to five years) at the importer's expense.
What are the advantages of using a bonded warehouse? The importer of the goods may keep merchandise in storage, manipulate its form, and find markets to sell into prior to withdrawing the goods for import. This allows the importer to use capital for other reasons until the goods are ready or there is a buyer. In the event a buyer cannot be found or the goods cannot be made suitable for sale, the merchandise may be re-exported and it is not subject to import duties, excise tax, or quota charges.
As an established container freight station we simplify complex import/export processes and handle the documentation. Cross-docking (transloading), too.
Challenge is located at Port Everglades, next to the Fort Lauderdale/Hollywood International Airport, and within a quarter mile of the junction of I-95 and I-595 interstate highways. The Port of Miami and the Miami International Airport are less than 30 miles – a 45 minutes drive from our main facility. The Port of Palm Beach and the Palm Beach Airport are 45 miles (about 60 minutes) away.